Nikon D7200 vs. Sigma sd Quattro H:
Nikon D7200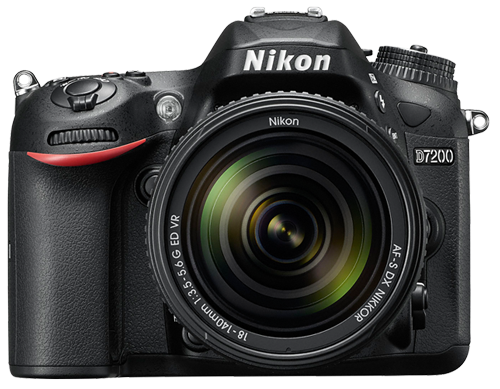 2015
Carbon fiber reinforced plastic with magnesium alloy chassis

Weather
sealed

Nikon F

765 g

150000 cycles
136 x 107 x 76 mm
BODY
BODY MATERIAL
WEATHER SEALING
LENS MOUNT
RATED
SHUTTER LIFE

The shutter durability as rated by the manufacturer.
DIMENSIONS
AND WEIGHT

Length x Height x Width and the Weight according to CIPA (incl. batteries and a memory card)
Sigma sd Quattro H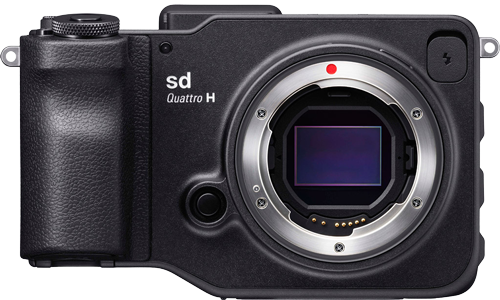 2016
Magnesium alloy

Weather
sealed

Sigma SA
n/a

667 g

147 x 95 x 91 mm
Nikon D7200
24.2 MP
Toshiba CMOS APS-C sensor
23.5 x 15.6 mm
6000 x 4000 pixels
1.5x
Bayer array
3.9 μm
None
3:2
12 or 14 bit RAW, JPEG
Auto, 100 — 25600
SENSOR

The number of effective megapixels (MP). Sensor manufacturer (if known) and sensor type.
SENSOR SIZE
MAX. RESOLUTION

Maximum still image resolution
CROP FACTOR

A 50mm lens on a camera with a crop factor of 1.5x would behave like a 75mm lens on a full-frame camera with a crop factor of 1x (50mm x 1.5 = 75mm)
COLOR FILTER
PIXEL PITCH

The center-to-center distance between two pixels (photosites) on a sensor. The larger the photosites, the more light they can capture and the lower is the level of visible "noise" in the captured image.
LOW-PASS FILTER

A low-pass filter blurs fine details of an image to eliminate the moiré and the color artifacts of finely patterned structures. Without a low-pass filter images will appear sharper, but there is also a risk of moiré occurring in certain scenes.
NATIVE
ASPECT RATIO

The width to height ratio of the "straight out of the camera" images. However, most modern digital cameras are capable of producing images in various aspect ratios.
OUTPUT FORMATS
ISO
SENSITIVITY
Sigma sd Quattro H
25.7 MP
Foveon X3 Quattro CMOS APS-H sensor
26.6 x 17.9 mm
6200 x 4152 pixels
1.3x
Full Color
4.3 μm
None
3:2
14 bit RAW, JPEG
100 — 6400
OVERALL SCOREDXOMARK Sensor Overall Score shows a camera's: sensor quality in terms of noise, ability to render high contrast, formation of colored noise, ability to shoot in low light.
COLOR DEPTHThe color depth performance (DXOMARK Portrait Score) in bits
DYNAMIC RANGEThe maximum dynamic range performance (DXOMARK Landscape Score) in exposure value (EV)
LOW-LIGHT ISOThe low-light sensitivity performance (DXOMARK Sports Score) in ISO sensitivity value
Sigma sd Quattro H
| | |
| --- | --- |
| Not tested | |
| Not tested | |
| Not tested | |
| Not tested | |
Nikon D7200
COVERAGE:




100 %

SIZE:




0.61

Optical (pentaprism)
Fixed LCD
3.2 inch
VIEWFINDER

The viewfinder frame coverage in percent and the real viewfinder size (VF magnification corrected by the crop factor of a camera — this way cameras with different sensor sizes can be compared).
VF TYPE
REAR
SCREEN
SCREEN SIZE
LIVE VIEW AND TOUCH SCREEN
Sigma sd Quattro H
COVERAGE:




100 %

SIZE:




0.74

Electronic (2 360 000 dot LCD)
Fixed LCD
3 inch
Nikon D7200
Phase detection, Contrast detection in Live View mode
51

Autofocus points:


◻ linear sensors


◼

cross-type sensors


◼

double cross-type sensors


◻

contrast autofocus areas
15
-3
Yes
No

6
fps

100 JPEG shots
18 RAW shots
-5/+5 EV (in 1/3 or 1/2 EV steps)
Bulb, 30 sec → 1/8000 sec
AUTOFOCUS SYSTEM
FOCUS POINTS
CROSS-TYPE FOCUS POINTS
EV

100

Autofocus sensitivity in low-light conditions
IN-BODY AUTO-
FOCUS MOTOR
IN-BODY IMAGE STABILIZATION
SHOOTING SPEED
MAX. BURST
EXPOSURE COMPENSATION
SHUTTER SPEED
Sigma sd Quattro H
Hybrid detection
9

(phase)

9

(contrast)

0

Autofocus points:


◻ linear sensors


◼

cross-type sensors


◼

double cross-type sensors


◻

contrast autofocus areas
-1
None
No

3.8
fps

10 RAW shots
-5/+5 EV (in 1/3 EV steps)
Bulb, 30 sec → 1/4000 sec
Nikon D7200
X-SYNC:
GUIDE NUMBER:
1/250
12
Yes
USB 2.0 (480 Mbit/sec)
1080p @ 60 fps
Microphone port, HDMI
SD, SDHC, SDXC
2

1110
shots
BUILT-IN
FLASH
HOT SHOE
USB
MAX. VIDEO RESOLUTION
CONNECTIONS
BUILT-IN DEVICES
STORAGE TYPES
CARD SLOTS
BATTERY LIFE

Using the CIPA standard
Sigma sd Quattro H
No
built-in
flash
X-SYNC:
1/180
Yes
USB 3.0 (micro B)
No Video Mode
HDMI
SD, SDHC, SDXC
1

235
shots
PRICE
at B&H
⇽ Click ⇾
for more information